Features
Tons of Features to Help You Scale
Your Business Faster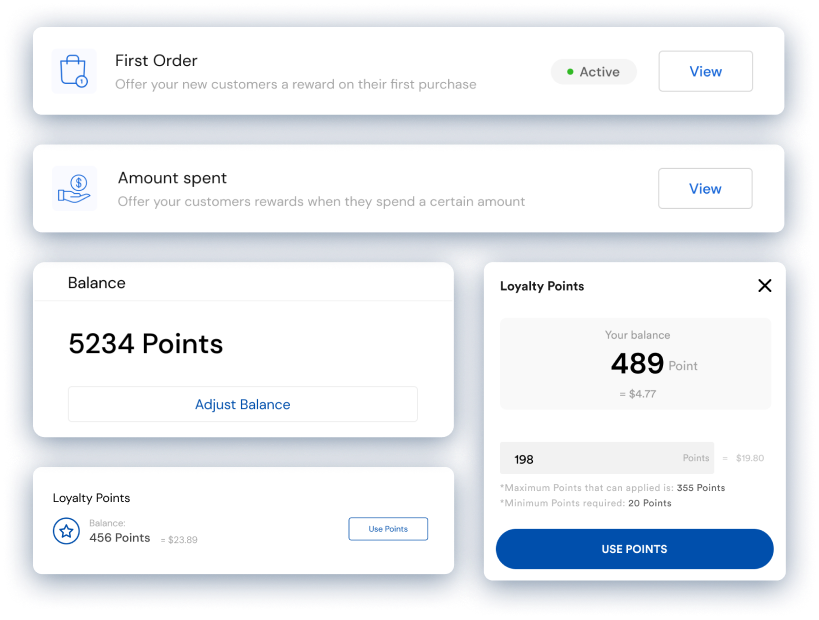 Loyalty program just got Smarter!
Introducing the new and improved Loyalty program! We've now made it easier than ever for your customers to rack up points and redeem them for future purchases.

Offer customers rewards, discounts, and special incentives
Online ordering is a great way to build customer loyalty and repeat business. By offering rewards, discounts, and special incentives, you can encourage customers to come back again and again. For example, you can create a coupon code to offer a discount on specific months.
You can also use online ordering to create awareness of new deals and promotions, where loyal customers can receive a push notification on their mobile phones. By taking advantage of the opportunities afforded by online ordering and push notifications, you can create a loyal customer base that will keep coming back for more.

Reward your loyal customers & Improves customer retention
Businesses often find that loyalty programs are an effective way to boost sales and keep customers coming back. In fact, studies have shown that customers who are enrolled in loyalty programs spend more money with the businesses they frequent than those who are not enrolled.
Furthermore, loyalty program members are also more likely to recommend the business to friends and family.
Therefore, if you are a business that wants to improve customer retention rates, you should consider implementing a loyalty program.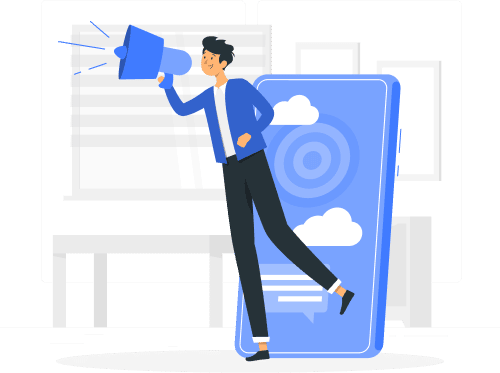 Send Push Notifications
Best of all, push notifications are an excellent way to keep customers engaged with your business.

Send Push Notifications to increase customer retention
While there are many strategies that businesses can use to increase customer retention, one of the most effective is to send push notifications. Push notifications are short messages that are sent directly to a customer's phone or other devices. They can be used to remind customers about upcoming events, new products, or special offers. In addition, they can be used to provide information about changes in store hours or policy updates.
Best of all, push notifications are an excellent way to keep customers engaged with your business. Studies have shown that businesses that use push notifications see a significant increase in customer retention rates.
As a result, it's clear that push notifications can be a powerful tool for any business looking to improve its retention rate.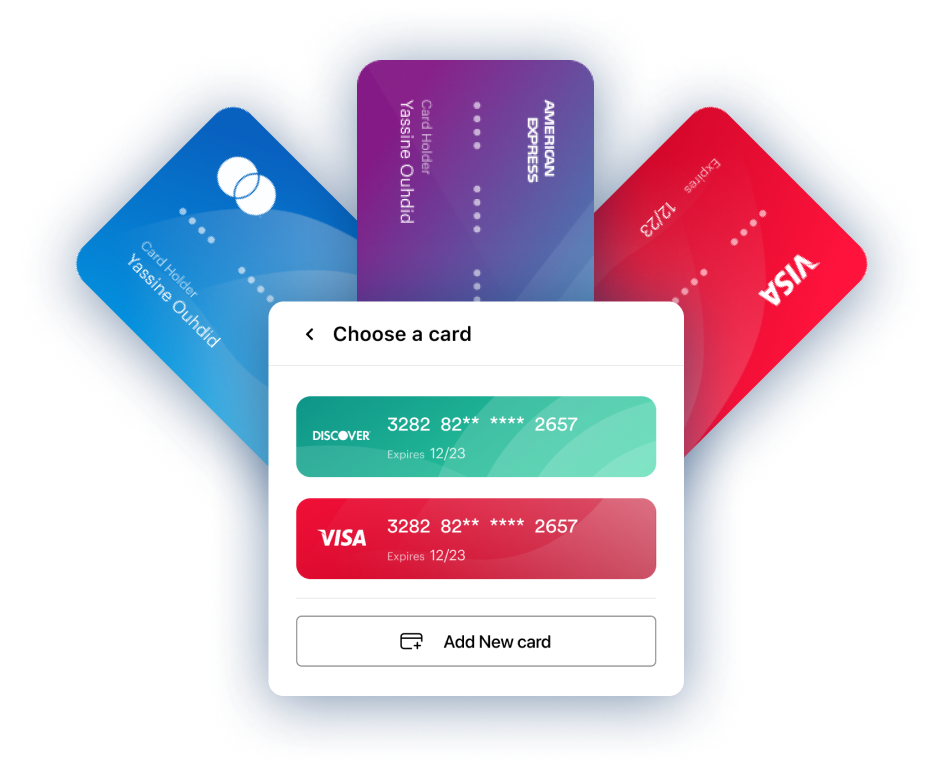 New Saving Cards Feature!
Now your customers can directly save their credit cards on their accounts for faster and easy checkout.

The Online Ordering App saves your customer's credit card information for easy re-ordering
After the customer enters their credit card information, they are asked to save the information for future orders. The customer has the option to save the information or not.
If the customer elects to save the information, the credit card number and other sensitive information are securely stored on Clover's Servers.
When the customer goes to re-order, they simply select the saved credit card and their information is automatically populated into the required fields. This convenience allows customers to quickly and easily re-order without having to enter their credit card information each time.
In addition, it helps to reduce fraud as only authorized users have access to the stored credit card information. As a result, the online ordering app provides a convenient and secure way for customers to re-order your products.

Secure Payment
Uses the latest SSL encryption to protect customers credit card data.

Email Notifications
Both the customer and business owner will receive an e-mail when an order is placed.

Delivery Zones
Set up and draw multiple delivery areas with various pricing.

Pay Upon Delivery
Allow customers to order online and pay upon delivery.

Create Coupons
Set discount values and add expiration dates to increase sales.

Pay in Store
Allow customers to order online and
pay in store.

Work On All Platforms
Smart Online Order is mobile-friendly. It is responsive and adjusts to all screen sizes.

5 Store Layouts
Choose from 5 different store interfaces. Each one offers a unique customer experience.

Tracks Stock
Auto-deducts inventory count from your Clover when a product is sold on your website.

Instantly Print Orders
When a customer places an order, it will print to the Kitchen and Clover Printer straightaway.

Fast Technical Support
We offer fast and easy technical support. You can even send us a text for help at (925) 414-3848

Hide Inventory Items
You can easily hide categories, items, and modifiers from appearing on your website. You don't have to show everything that is in your Clover Inventory.

Allow Scheduled Orders
Allow customers to schedule their orders at a specific time during your business hours. You can allow them to schedule an order up to 90 days in advance.