I want some quick installation instructions
Go to Clover.com, login, press more tools. Search for Smart Online Order, Choose Option 3, Fill out the form, press submit. Now, an Online Order page will be created for you using your Clover Inventory. (Make sure to watch the video on the Congratulations Page)
If you have a WordPress Website, and you are familiar with WordPress, then Install the Smart Order for Clover plugin from WordPress, then go to Clover.com from your computer, install Smart Online Order, Choose option 1 to get the Api-Key.
Paste Api Key into WordPress,
Select import items, Wait for your menu to sync. Then go to store settings and make any changes. Search Youtube for tutorial videos on how to make even more changes
What is a Clover POS
Please visit Clover.com to learn more about the Clover POS
Will the plugin work if I don't have a Clover POS
No, this plugin requires that you have an activated merchant account with a Clover POS
Does Smart Online Order work with Clover GO
Since Clover GO can't print out orders, it works in a limited capacity. You will need to check your email often for Online Orders. You may also subscribe to the text plan to get text messages for new orders. Call for more details if needed. 
I don't have a WordPress Website, will Smart Online Order still work for me?
Yes, an Online Order Page will be created for you, which you can link to your own Website
Can I text customers when their orders are ready?
Yes, you can. From the Clover Device, open Smart Online Order and press "text" then choose from a list of templates to text the customer. Moreover, you can text a customer with a personal "Thank You" message or any message of your choice.
Will Smart Online Order also work for retail?
Yes, but you must use the Woo-Commerce Payment Gateway if you have retail store. The only limitation is that if you are using modifiers to determine size or other options – you won't be able to know how many different size or options was sold as modifiers aren't deducted from inventory and won't be shown on printed receipts. Furthermore, it does not print shipping labels. Click below to learn more

See here for the Woo-Commerce Payment Gateway Plugin
Where does the money get deposited?
All orders and payments are sent directly to your Clover. It will get deposited into your current Clover merchant account.
I don't have a website, can you make me one?
Yes, of course. Please call us so we can build you a custom website which will include Online Ordering. 925-414-3848 or email support@zaytech.com for inquries about Smart Online Order by Zaytech.
I have multiple locations, is this possible?
Yes, of course. We have helped many businesses that have multiple locations. We help you every step of the process. Please call us if you have any questions
There is a specific feature I'm looking for, how do I know if it has this feature
Please call us and we can tell you if the feature you are seeking is available: 925-414-3848
I have a WordPress Website and want to do it myself?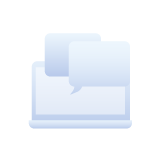 My Account
Log-in to your Smart Online Order account right from here. Make changes, add images, descriptions or select the meetings link to have us make the changes for you! Documentation
We provide many tools to help get your online business thriving. Choose your preference below.
Take your business online, fast.
Zaytech
230 S Sterling Drive
Mountain House, CA 95391