Let Us Build Your Own Restaurant App
Zaytech will create your own mobile app for the iPhone and Android app store.
Get Started
Let Us Build Your Own Restaurant App
Zaytech will create your own mobile app for the iPhone and Android app store.
They Trusted Us … We Nailed it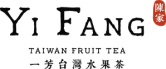 What A Mobile App Can Do For You
Reduce Monthly Expenses
With your custom branded mobile order-ahead app, you eliminate costly fees associated with 3 rd party mobile ordering delivery platforms.
Increase Restaurant Profits
Reach new customers, increase orders, and become more efficient with your customized mobile sales channel.
User-Friendly
Mobile apps are designed to provide customers with an effortless way to navigate. It isn't as cluttered and complicated as some websites can be.
Drive Customer Loyalty
Is customer loyalty important to you? When trust and loyalty are paramount, guests order directly from their favorite restaurants, instead of going through a third-party marketplace. Keep your brand at their fingertips.
Gain Competitive Edge
Having your own mobile app will make your business stand out from its competition. Third-party apps make it more difficult to grab customers' attention and give competitors equal access to those customers.
Streamline your restaurant operations
Zaytech mobile app integrates seamlessly with your Clover POS and kitchen monitors reducing staff involvement for customer orders. Mobile ordering helps eliminates lines, wait times, and delays in order processing.
Have a question?
Simple Pricing 
Mobile App
(IOS & Android)
+ $999 App Development Fee (one-time fee)
+ $89 per month per location)
Both Branded Mobile Apps (iOS +Android)
Physical & Digital QR Codes
Smart Online Order subscription required
Loyalty / Rewards Program
Who handles the transactions?
Each transaction is handled and processed through Clover which then deposits the payment into your Clover Merchant account. Smart Online Order only itemizes the transaction and sends it to Clover for the payment to be processed.
I have multiple locations, is this possible?
Yes, of course. We have helped many businesses that have multiple locations. We help you every step of the process. Please call us if you have any questions.
Can I text customers when their orders are ready?
Yes, you can. From the Clover Device, open the Smart Online Order app and press "Text Customer" then choose from a list of templates to text the customer. Moreover, you can text a customer with a personal "Thank You" message or any message of your choice.
I can't get to my store location, how can I turn off my online ordering system for the day?
You can turn off your Smart Online Ordering system by logging into your Smart Online Order subdomain/ website where you have the Smart Online Order plugin installed and clicking on the Clover Orders button. From there click on store settings on the blue menu that appears, then under the top option called "Accept Online Orders" click on the Closed option, and then scroll to the bottom of the page and press save. To reopen your location repeat the process above but select open and then save the change from the bottom of the page.
Does Smart Online Order support shipping?
No, Smart Online Order does not currently have the ability to manage shipping.
In what regions is Smart Online Order available?
Currently, Smart Online Order is only available in the US and Canada