The Complete Solution
to Integrate Online
Ordering with Clover
The easiest way to accept orders through your website and get notified directly in your Clover POS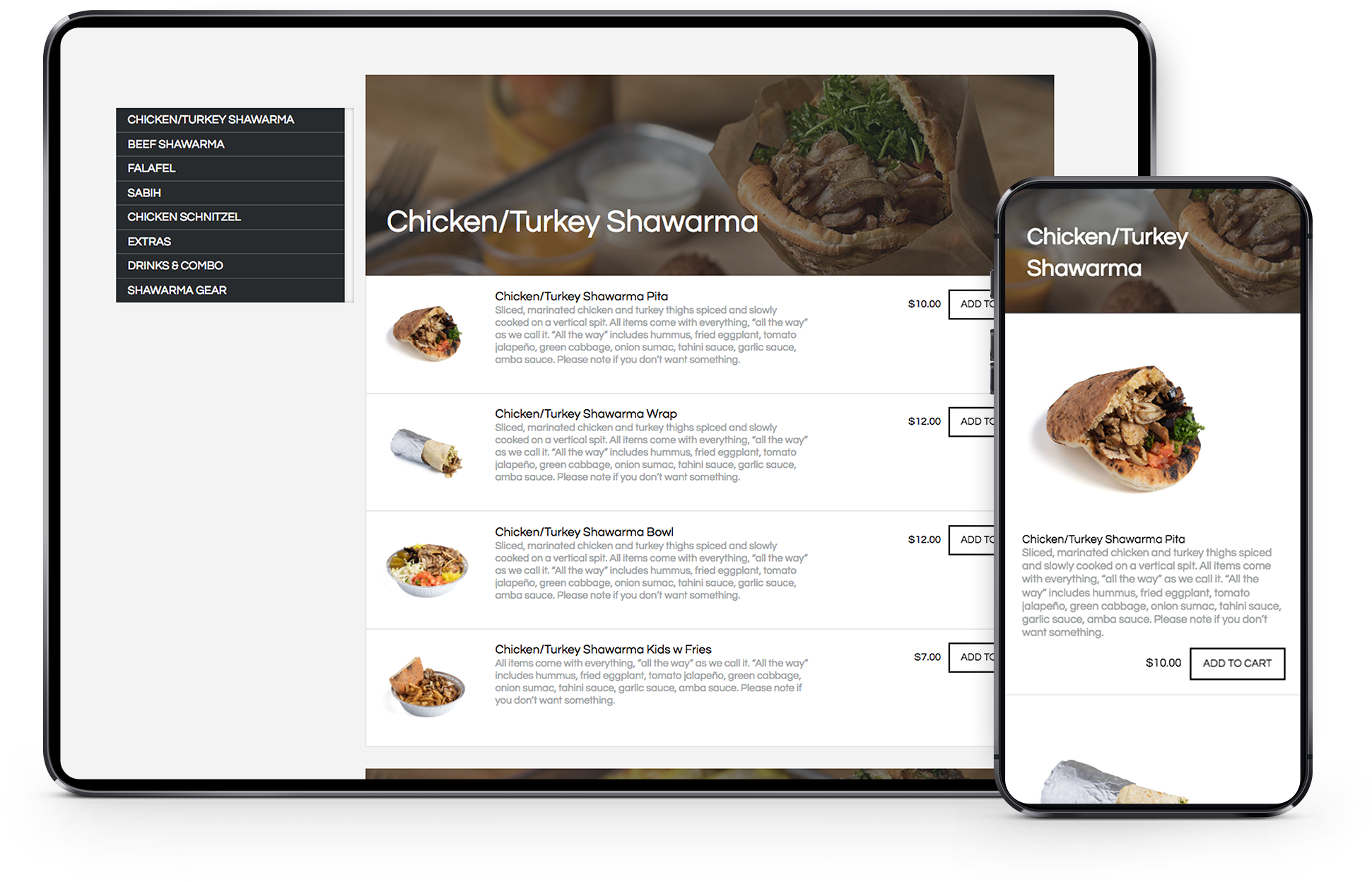 Easily manageable
Customize it to your needs with 5 store interfaces

Track Your Inventory
Sync your inventory with Clover / Tracks in Real Time

Complete Data
Reports, Order History, Re-Ordering, Customers, and More
Unlimited Online Ordering for a
Flat monthly fee
Unlimited Online Orders (No Per Order Fee)
Multiple Location Support – Works with All Websites
Orders Print Directly to you Clover and Kitchen Printers – Also Text and E-Mail alerts
Also Works with Woo-Commerce – Use your existing Woo Commerce Store
Please call us for any questions 925-234-5554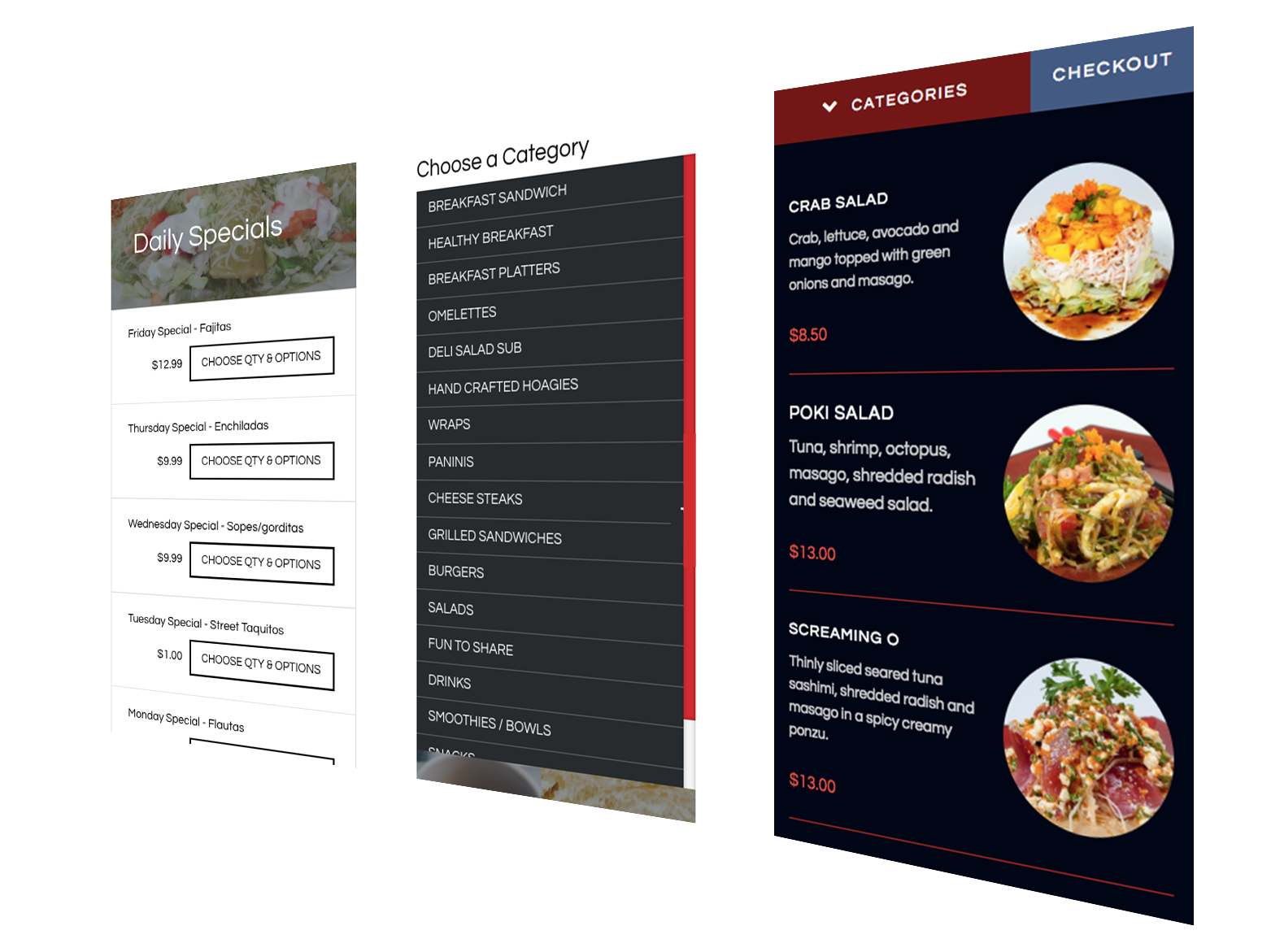 Choose from 6 Store
Interfaces
Each Store interface provides a unique experience. No other Online Ordering App found in the Clover App Market allows for so many options.  
This is the absolute best integration software for WordPress online ordering and Clover POS.
Zaytech has been incredible with support since day one. Khalid has answered every question I have asked very quickly. The support provided always makes logical sense and solves the issue at hand..
– Mharkins621 –
Amazing plugin, works just as advertised. Also, customer service is tremendous. Had a couple of questions and requests / tweaks, Khalid took care of us in a timely and prompt manner. Highly recommended!
– Almajoes –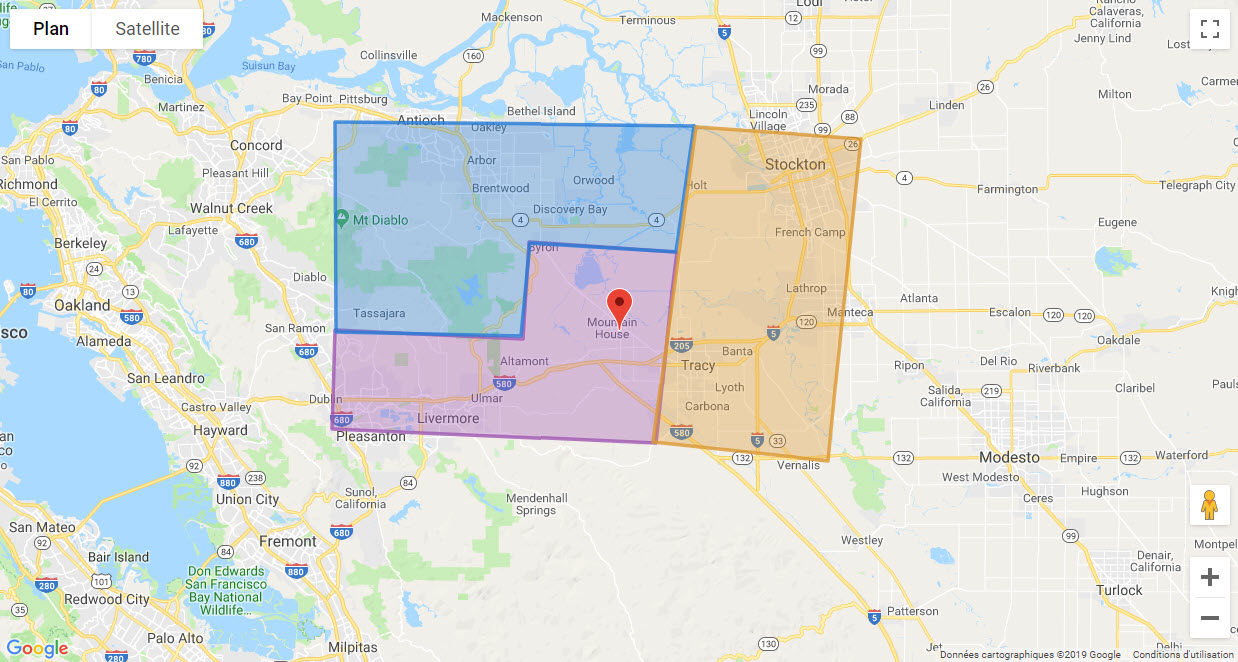 Delivery Zones
---
You can draw custom delivery zones and charge different amounts for different zones. If you own a restaurant and do your own deliveries then you will love the customization of delivery areas that comes with Smart Online Order. You can draw custom shapes or have delivery radius drawn for you.
Zone 1 = 3 miles – $1.00 Delivery Fee – $10.00 Minimum Order
Zone 2 = 7 Miles – $3,00 Delivery Fee – $10.00 Minimum Order
Zone 3 = 15 Miles – $5,00 Delivery Fee – $10.00 Minimum Order
Frequently Asked Questions

I want some quick installation instructions
Go to Clover.com, login, press more tools. Search for Smart Online Order, Choose Option 3, Fill out the form, press submit. Now, an Online Order page will be created for you using your Clover Inventory. (Make sure to watch the video on the Congratulations Page)
If you have a WordPress Website, and you are familiar with WordPress, then Install the Smart Order for Clover plugin from WordPress, then go to Clover.com from your computer, install Smart Online Order, Choose option 1 to get the Api-Key.
Paste Api Key into WordPress,
Select import items, Wait for your menu to sync. Then go to store settings and make any changes. Search Youtube for tutorial videos on how to make even more changes 
Where does the money get deposited?
All orders and payments are sent directly to your Clover. It will get deposited into your current Clover merchant account
Will Smart Online Order also work for retail?
Yes, you can also use Smart Online Order if you have retail store. The only limitation is that if you are using modifiers to determine size or  other options – you won't be able to know how many different size or options was sold as modifiers aren't deducted from inventory. Furthermore, it does not print shipping labels. We highly recommend to use our Woo-Commerce Payment Gateway if you have a retail store.  See here for the Woo-Commerce Payment Gateway Plugin
I have multiple locations, is this possible?
Yes, of course. We have helped many businesses that have multiple locations. We help you every step of the process. Please call us if you have any questions
WHAT ARE YOU WAITING FOR?
Please e-mail or call now and mention "Free Demo."We will help set you up for free for 30 days so you can get access to all the features.You can start accepting Online Orders as early as today.Don't want to call or e-mail?
You can also send a text message.
925-234-5554
support@zaytech.com